THE CANADIAN WILDLIFE FEDERATION'S ROLE IN BAT CONSERVATION
As a means to promote the protection and recovery of the Little Brown Bat, CWF is collaborating with humane wildlife control companies to develop best management practices for their professional management of bats by:
Incorporating the use of bat houses in service protocol
Promoting cohabitation with bats
Promoting alternative roosting sites via retrofits
Increasing public awareness, community engagement, and citizen science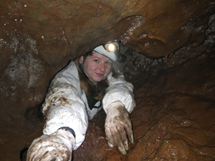 SUPPORT BAT CONSERVATION IN CANADA
HelpTheBats.ca is the Canadian Wildlife Federation's response to ensure Canadian bat populations are protected. The HelpTheBats.ca program engages schools and other groups in learning about Canadian bat species and the current threats to their survival, including habitat loss and white nose syndrome. This disease is decimating bat colonies across Eastern Canada. Our outreach program has engaged over 2,000 schools and groups across Canada with a citizen science component that has distributed hundreds of bat boxes and educational materials, all designed to encourage people to monitor bats in their area and send us their data.