You might not know this, but bats are more closely related to humans than they are to rodents. And like humans, bats like a safe, suitable place in which to roost, especially in the spring when they are getting ready to have pups. As natural habitats disappear, finding adequate space to roost is becoming a challenge for Canada's endangered bat species. There are things we can all do to support declining bat populations by ensuring they can find and enjoy a safe haven, even in urban environments.
Keep reading to download your bat house plans!
Did you know bats are the slowest reproducing mammal on earth? It's true! The females usually have just one pup a year, making them very vulnerable to declines in their populations.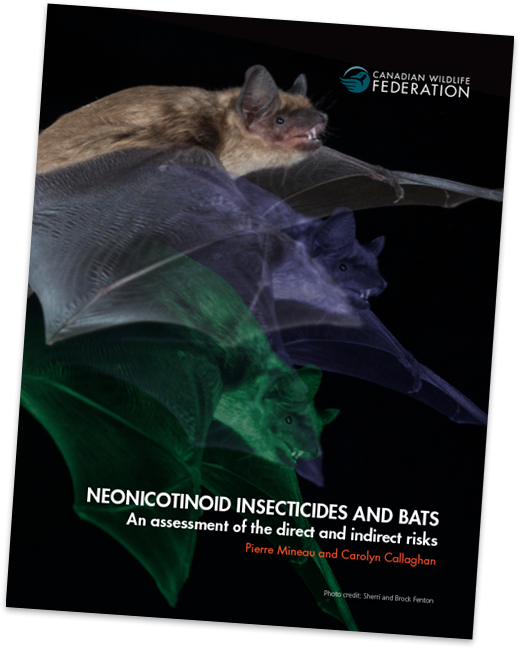 Read "Neonicotinoid Insecticides and Bats" Scientific Report

Read Report
You Can Help! Build Your Own Bat House
Provide a roosting site for a female bat and her pup! The Canadian Wildlife Federation is here to guide you through every step. Begin by downloading these free DIY instructions.
Spring and summer are important seasons, especially for female bats. Building a bat house will provide a roosting site for a female bat to have her pup. The majority of Canadian bats only have one pup per year, so providing them safe haven is vital to survival and population growth. Bats also make great neighbours; they help control insects through spring and summer.
Download this FREE "How to Build a Bat House PDF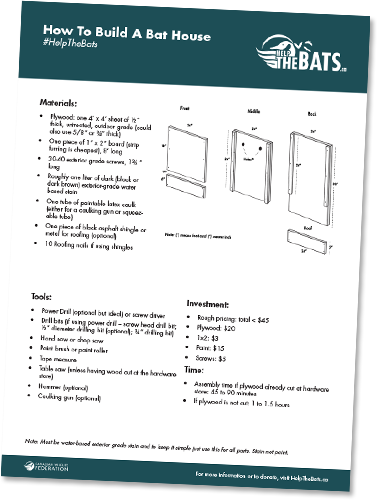 Millions of bats have died in Canada over the past 10 years. They may not recover without our help. ~Mike Anissimoff, CWF Bat Conservation Specialist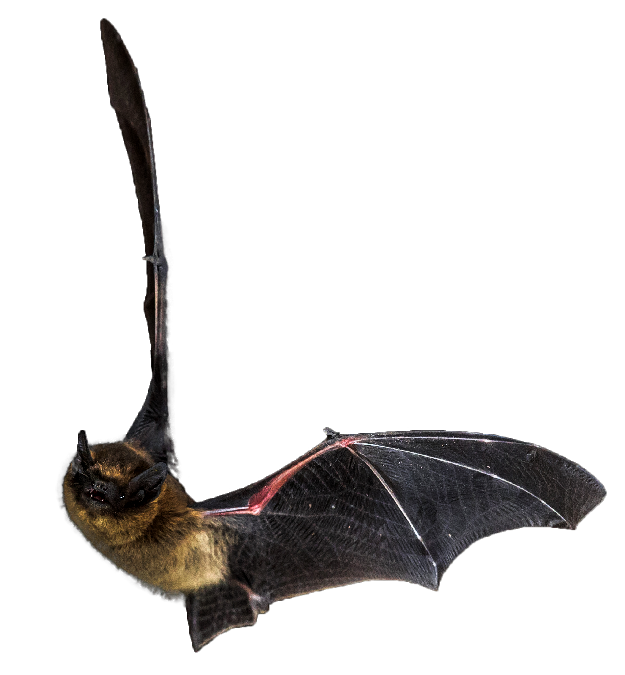 The Challenge
Bats are amazing animals that are vital to the health of our environment and economy. Although we may not always see them, bats are hard at work all around the world each night – eating thousands of insects, pollinating flowers, and spreading seeds that grow new plants and trees. However, many of our bats are under threat of habitat loss, pesticides, white-nose syndrome and more.
Donate now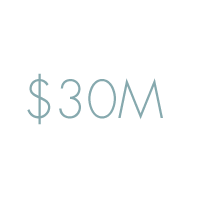 Bats save the Canadian agricultural industry millions each year. Many Canadian bats give birth to only one pup per year and thus have a very slow population growth.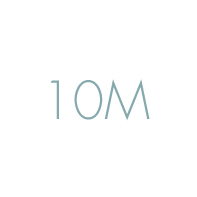 WNS has killed upwards of ten million bats across eastern North America.
Sign up for the monthly e-newsletter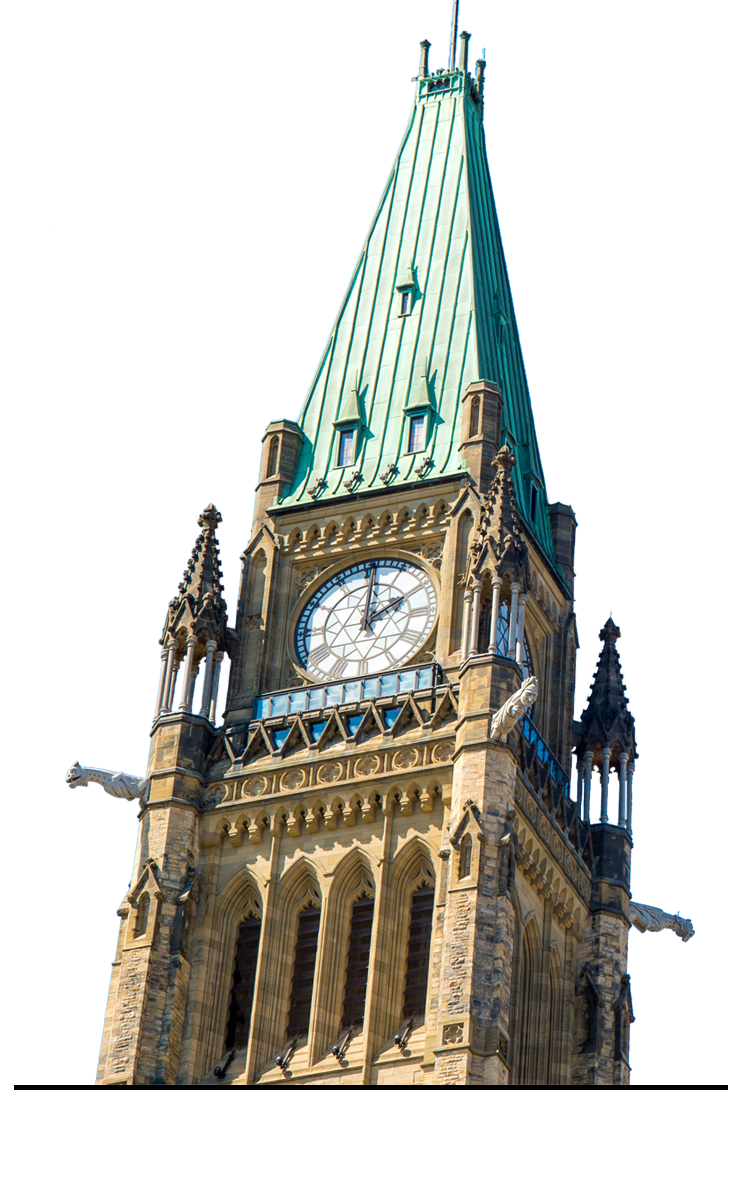 DO YOU LIVE IN OTTAWA AND AREA?
We need 50 homeowners in the region to help conserve bats for the summer!
The Canadian Wildlife
Federation's Role in
Bat Conservation
As a means to promote the protection and recovery of the Little Brown Bat, CWF is collaborating with humane wildlife control companies to develop best management practices for their professional management of bats by:
→ Incorporating the use of bat houses in service protocol → Promoting cohabitation with bats → Promoting alternative roosting sites via retrofits → Increasing public awareness, community engagement, and citizen science
Featured Story
Stressed Out Mamas
Roosting bats need all the help they can get during the warmer months. In early spring, female bats seek out suitable maternity roosts in which to raise their young who are typically born between June and July. These roosts are greatly important to the survival and recovery of bats.