THE CHALLENGE:
Turtles remain widespread in eastern Ontario but they face numerous threats including habitat loss, road mortality, and high rates of nest predation.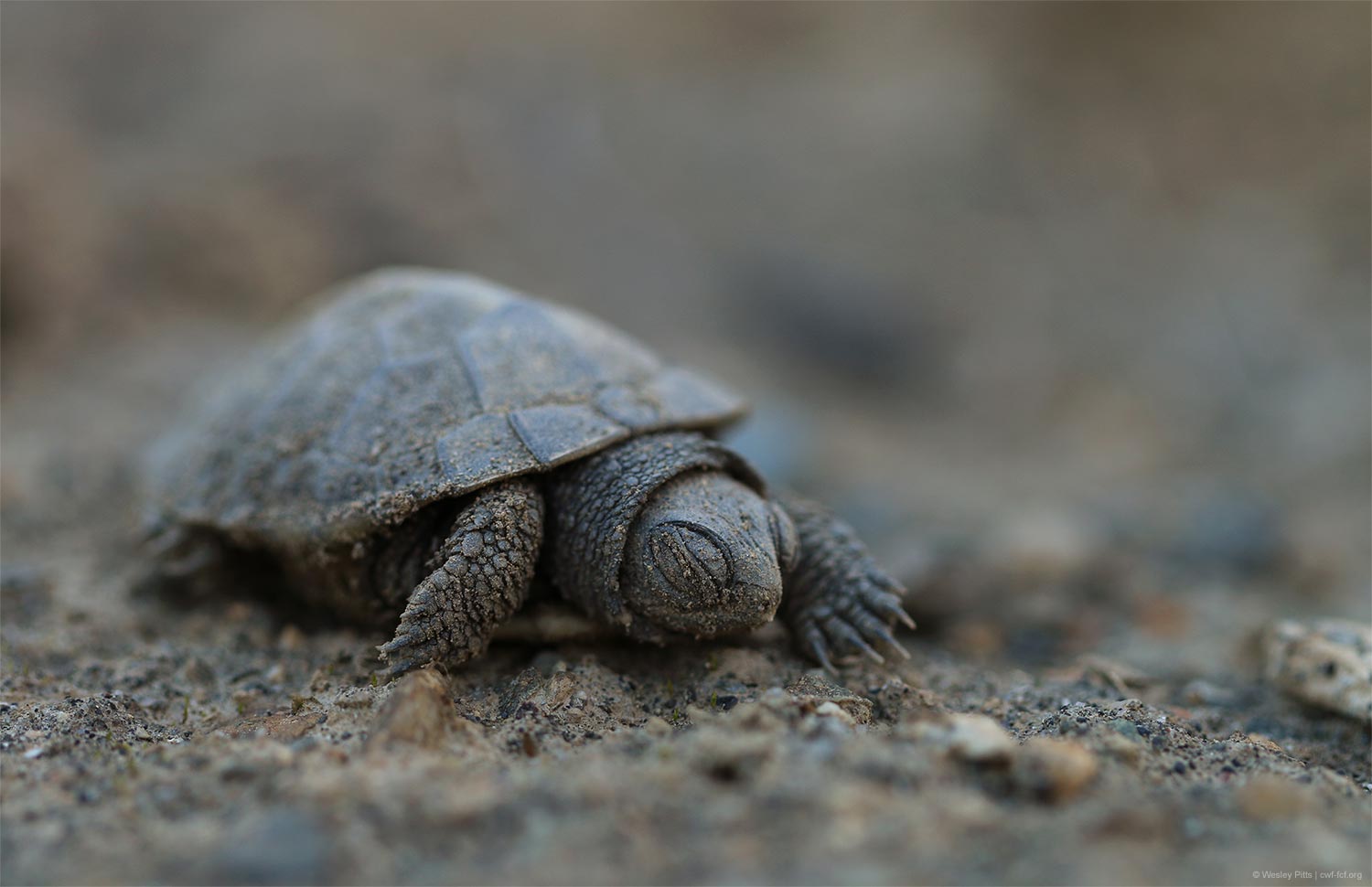 WHAT WE ARE DOING:
A key focus of our work in this area is to locate additional sites with the Blanding's Turtle, a threatened species. Wetlands confirmed to have this species present receive a higher level of protection from the government. Simply finding the elusive Blanding's Turtle can help protect wetlands for a variety of species.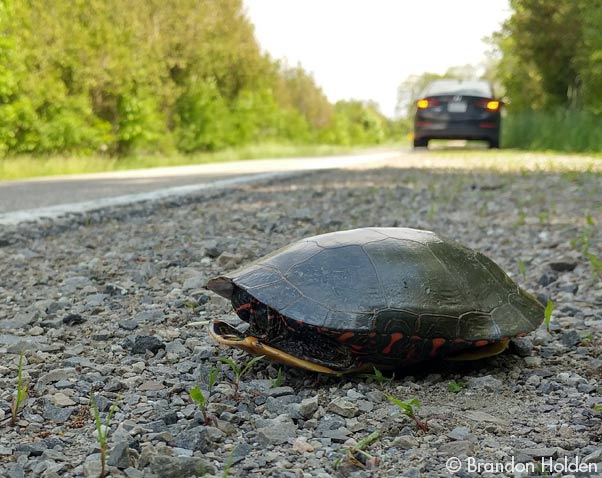 We are also conducting road surveys to find areas with high levels of turtle road mortality. While we all depend upon roads to get where we want to go, we can also make roads safer for wildlife. Fences and crossing structures under roads can allow turtles and other wildlife to get where they want to go.
Part of our work in the Ottawa area will involve identifying important nesting areas for turtles. Raccoons and other nest predators dig up and eat many of these eggs. In some areas Raccoons capture almost all of the eggs, threatening turtles. Caging these nests can keep out predators and protect the eggs until they hatch.