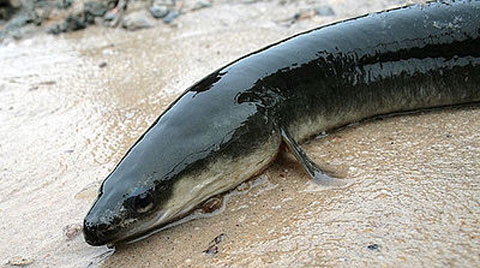 Once extremely abundant throughout all tributaries to Lake Ontario and the St. Lawrence River, the American eel has seen a dramatic population decline. In 2006, the presence of eels in these waters decreased by almost 90 per cent. As of 2007, this species has been listed as Endangered under the Ontario Endangered Species Act. The Canadian Wildlife Federation, in collaboration with the Ontario Ministry of Natural Resources, the Algonquins of Ontario and the Arnprior Fish and Game Club, have been tracking and tagging American eels in the Ottawa River since 2007. The long-term goal is to re-establish a safe migration route for American eels in collaboration with local communities and hydroelectric producers. The ultimate goal is to see a future where the eel population is once again increasing in the Lac des Chats and adjacent sections of the Ottawa River.
Learn more: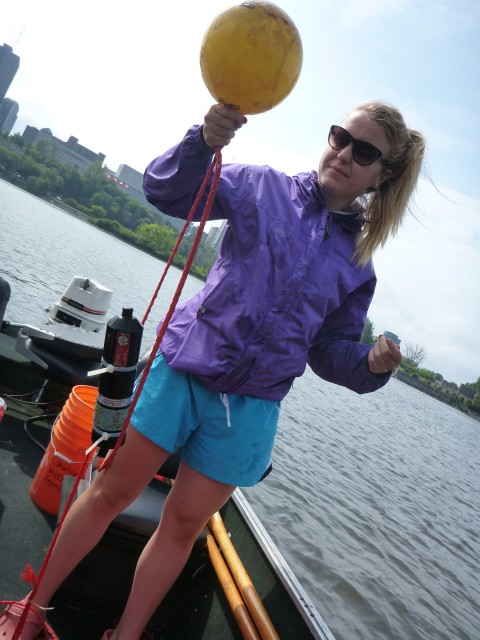 Oceans to rivers and back again: Why the Ottawa River's endangered American eel needs healthy rivers and a healthy Atlantic Ocean
With financial support from Ottawa Wavemakers, in July 2015, Ottawa Riverkeeper and Canadian Wildlife Federation teamed up to host an Eel awareness day on the shore of the Ottawa River at Parliament Hill to educate families in the National Capital region about the endangered American eel, one of the capital's intriguing links to oceans and ocean issues.
Eel Update – Trapping, Testing and a great big THANK YOU!
Holy smokes! Its mid-August! The summer has absolutely flown by and mornings out on the water are definitely a little bit more chilly than they were – but still gorgeous none the less!
Transfer and Tag – Repopulating eels in the Ottawa River
Our eel team at Canadian Wildlife Federation, along with various collaborators, including Hydro-Quebec, the Ontario Ministry of Natural Resources, Quebec Ministry of Natural Resources and Wildlife, Arnprior District Fish and Game Club and the Algonquins of Ontario teamed up to tag over 400 juvenile American eels on Wednesday, July 16th at Voyageur Provincial Park, east of Hawksbury, Ontario.
Read more blog entries »
In the news