How To Build A Bat House Download
Provide a roosting site for a female bat and her pup! The Canadian Wildlife Federation is here to guide you through every step. Begin by downloading these free DIY instructions. Building a bat house during these crucial months (April through June) will provide a roosting site for a female bat to have her pup. Bats only have one pup per year, so providing them safe haven is vital to their survival. Bats also make great neighbours; they help control insects through spring and summer.
Get Social for Bats
Share! Spread the word on your favourite social media channel.
Thank you for your interest in Canada's at-risk bats!
Once you've built your bat house, consider these next steps:
How to Install & Monitor Your Bat House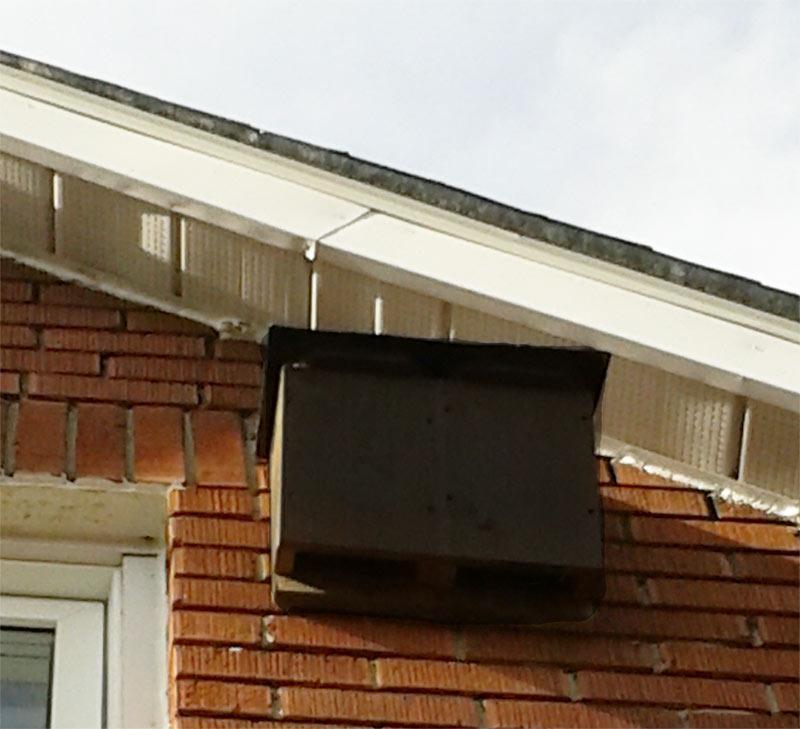 Check each month to see if the box is being used and report back your findings!
Support Bat Conservation In Canada
HelpTheBats.ca is the Canadian Wildlife Federation's response to ensure Canadian bat populations are protected. The HelpTheBats.ca program engages schools and other groups in learning about Canadian bat species and the current threats to their survival, including habitat loss and white nose syndrome. This disease is decimating bat colonies across Eastern Canada. Our outreach program has engaged over 2,000 schools and groups across Canada with a citizen science component that has distributed hundreds of bat boxes and educational materials, all designed to encourage people to monitor bats in their area and send us their data.