HELPTHEBATS.CA
HelpTheBats.ca is the Canadian Wildlife Federation's response to ensure Canadian bat populations are protected. The HelpTheBats.ca program engages schools and other groups in learning about Canadian bat species and the current threats to their survival, including habitat loss and white nose syndrome. This disease is decimating bat colonies across Eastern Canada. Our outreach program has engaged over 2,000 schools and groups across Canada with a citizen science component that has distributed hundreds of bat boxes and educational materials, all designed to encourage people to monitor bats in their area and send us their data.
CWF Bat House Program
We're happy to announce that we'll be building and installing 50 additional bat houses around the Ottawa region this spring. Look for more — coming soon!
As of November 1, 2017, the CWF Bat House Program is closed until Spring 2018. We would like to thank everyone who supported this vital initiative to help the recovery of our Canadian bats. We had an overwhelming amount of interest and participants during this year's program and we look forward to connecting with you again in the spring.
Thanks to Hackberry Men's Shed
CWF has engaged the Hackberry Men's Shed to construct the bat houses for our Bat House Program. The Hackberry Men's Shed was established in 2015 and is a member of the Canadian Men's Sheds Association. This association helps men overcome isolation, loneliness, depression, post retirement and loss of life. The men collaborate on various projects, typically projects that benefit the community and work to preserve and share life skills and knowledge.
For more information on the Hackberry Men's Shed visit mensshed.ca or find them on Facebook at Lanark County Men's Sheds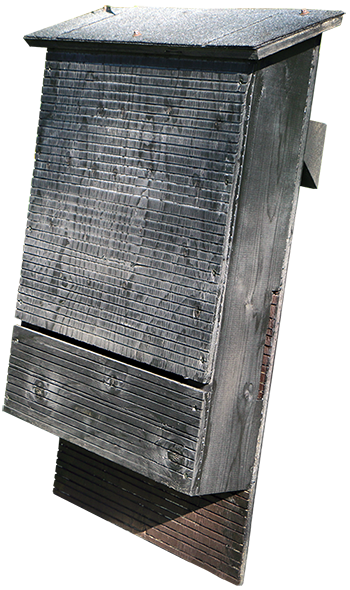 HOW THE BAT PROGRAM WORKS
Before the bat houses are installed on a residential property, CWF bat experts will conduct a site visit to determine what type of bat species is present and the size of the colony. Sites where the Little Brown Bat is present and facing eviction will be given top priority, since this species is most endangered.
After the installation of these bat houses, we will start monitoring the area and document any changes in the roosting habits of each bat colony. Homeowners and wildlife control companies will also be engaged in the study by monitoring the bat houses from dusk to dark to record any bat activity in and around each bat house.
GOAL OF THE PROGRAM
As a means to promote the protection and recovery of the Little Brown Bat, CWF is collaborating with humane wildlife control companies to develop best management practices for their professional management of bats by:
Promoting cohabitation with bats
Incorporating the use of bat houses in service protocol
Promoting alternative roosting sites via retrofits
Increasing public awareness, community engagement, and citizen science
YEARLY CYCLE OF THE LITTLE BROWN BAT
The Endangered Little Brown Bat roosts in buildings during spring, rears its pups over summer, and leaves for winter hibernaculum during autumn. If eviction occurs before the pups learn to fly (late August), they will die without any way of escaping! By evicting at the appropriate time of year and by installing a bat house prior to eviction, home owners will minimize their impact to bats.
Bat Quick Facts
Ontario is home to eight insectivorous bat species, four of which are Endangered, some hibernate and others migrate.
Canadian bats have a tremendous appetite and play the critical role of nature's insect control, saving the agriculture industry millions of dollars.
Bats have a very long life span compared to other mammals their size: the Endangered Little Brown Bat can live over 30 years!
Female bats typically have one pup per year; meaning, bats have very slow population growth.
Bats Are Getting a Bad Rap
There are many common misunderstandings regarding bats, so let's set some of them straight:
Bats do not fly blindly into your hair (bats have good vision), will not attack you, and won't suck your blood!
All mammals can contract and transfer rabies – not just bats. Cases involving bats and rabies in Canada is rare. In general, people should avoid handling any wildlife.
Histoplasmosis is a lung infection that is often associated with bat guano but in reality, the fungal spores that cause histoplasmosis can be found in soil and the feces of both humans and animals, including, but not limited to: horses, cattle, dogs, cats, birds (including chickens), rats, skunks, opossum, and bats. Info: www.cpha.ca and www.cwhc-rcsf.ca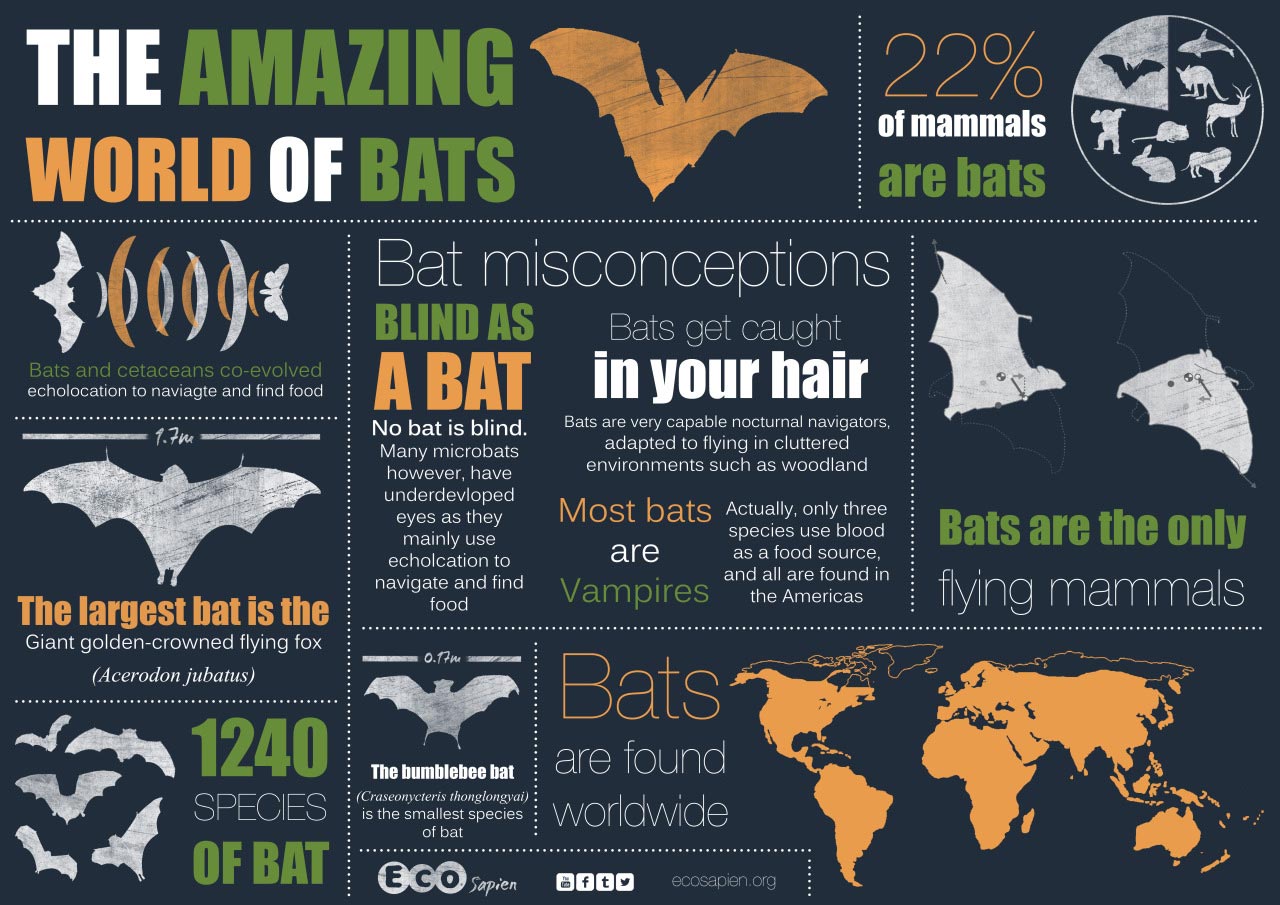 For additional information on how to get involved or any inquiries, please contact:
Mike Anissimoff
Bat Conservation Specialist
Canadian Wildlife Federation
mikea@cwf-fcf.org