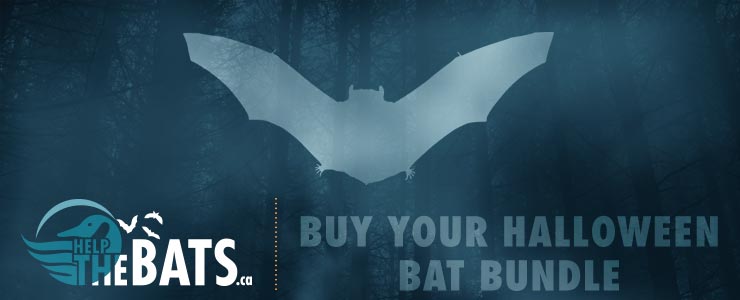 Bats may not be your favourite species, but you have to admit - they do a great job controlling insect populations. That's reason enough to join CWF in our #HelpTheBats campaign designed to help endangered bat populations fight white-nose syndrome, the disease that's wiping out entire bat colonies. Right now you can get your CWF Bat Bundle at a special Halloween price. This bundle includes:


a reusable tote bag
a bat adoption kit, including a little-brown bat plushie, certificate and information booklet
a bat poster
a "How to Build a Bat House" step-by-step guide
a "WILD About Bats" pamphlet
a "WILD About Bats" fact sheet
Guaranteed delivery by Halloween if you order by October 13!
While you're there, trick out your trick-or-treat bag with these great gifts!
Little Brown Bat Adoption Kit
$35.00
Your gift will help fund CWF efforts to address the threat to the little brown bat from white nose syndrome. Brochure and Certificate are bilingual.

Bat Box
$24.97
Researchers predict that 99 per cent of these bats will disappear and become extinct in some areas of Canada by 2020. These beneficial small mammals need our help. You can do your part by putting up a bat house in your backyard. This bat house kit is made from long-lasting cedar and easy to follow instructions.