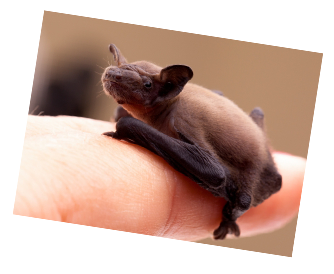 DID YOU KNOW
Bats are the slowest reproducing mammal on earth. It's true! The females only have one pup a year, making them very vulnerable to declines in their populations.
Spring Update from Canada's Bat Experts
You might not know this, but bats are more closely related to humans than they are to rodents. And like humans, bats like a nice warm house to return to after winter – especially when they come back carrying a new pup.
Spring is a critical time for the Little Brown Bat, currently one of Canada's most endangered species. You can help provide sanctuary for this important species by building your own bat house!
You Can Help! Build Your Own Bat House
Provide a roosting site for a female bat and her pup! The Canadian Wildlife Federation is here to guide you through every step. Begin by downloading these free DIY instructions.

Download this FREE "How to Build a Bat House PDF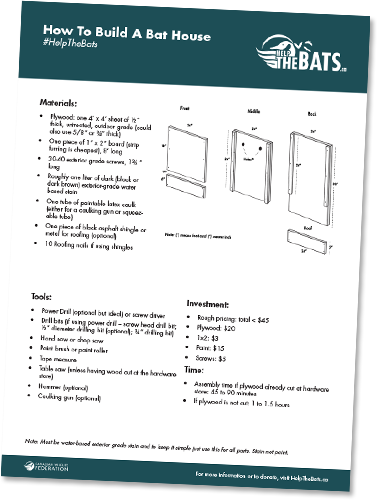 Building a bat house during these crucial months (April through June) will provide a roosting site for a female bat to have her pup. Bats only have one pup per year, so providing them safe haven is vital to their survival. Bats also make great neighbours; they help control insects through spring and summer.
Who Wants to Live With Bats??!!
Well, we do! Canadian bats have a tremendous appetite and play the critical role of nature's insect control, saving the agriculture industry millions of dollars.
Thanks for joining CWF in our efforts to Help the Bats!
Millions of bats have died in Canada over the past 10 years. They may not be able to recover without our help!