Millions of bats have died in Canada over the past 10 years. They may not be able to recover without our help!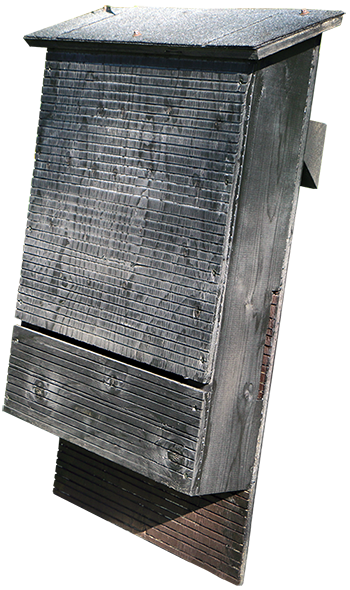 CWF Bat House Program
As of November 1, 2017, the CWF Bat House Program is closed until Spring 2018. We would like to thank everyone who supported this vital initiative to help the recovery of our Canadian bats. We had an overwhelming amount of interest and participants during this year's program and we look forward to connecting with you again in the spring.
Thanks to Hackberry Men's Shed
CWF has engaged the Hackberry Men's Shed to construct the bat houses for our Bat House Program. The Hackberry Men's Shed was established in 2015 and is a member of the Canadian Men's Sheds Association. This association helps men overcome isolation, loneliness, depression, post retirement and loss of life. The men collaborate on various projects, typically projects that benefit the community and work to preserve and share life skills and knowledge.
For more information on the Hackberry Men's Shed visit mensshed.ca or find them on Facebook at Lanark County Men's Sheds
Learn more