Millions of bats have died in Canada over the past 10 years. They may not be able to recover without our help!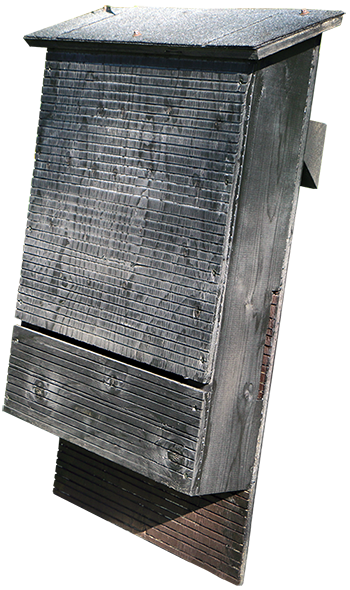 Are You Part of the CWF Bat House Program?
Do you live in Ottawa? We need 50 homeowners in the region to help conserve bats! As you may know, white-nose syndrome has killed millions of bats across North America. Habitat loss,pesticides, wind turbines and habitat loss haven't helped the bat populations either. The hardest hit are the endangered Little Brown Bat and Northern Myotis. These bats, and several others, may not be able to recover without our help.

Learn about the Canadian Wildlife Federation's Bat House Program and if you are eligible to get involved!
Sign Up for the FREE Bat House Program!
Not In the Ottawa Area? You Can Still Participate!
The Canadian Wildlife Federation wants your help in keeping track of Canada's bats. Bats are under threat from White-nose Syndrome, a disease that's decimating colonies. Our "Help The Bats" campaign is working with school groups and the public, monitoring populations and carrying out critical research. Register your own bat box to take part in our monitoring program.
Go Bat Kit Crazy!
Even bats need superheroes! So many bat species need our help and we have made it easy for you to be a hero. Check out all the different bat kits you can purchase or download to help the bats not only this year, but for many more years to come. Each kit is fun, easy and unique. All proceeds will benefit the bat conservation research at the Canadian Wildlife Federation.