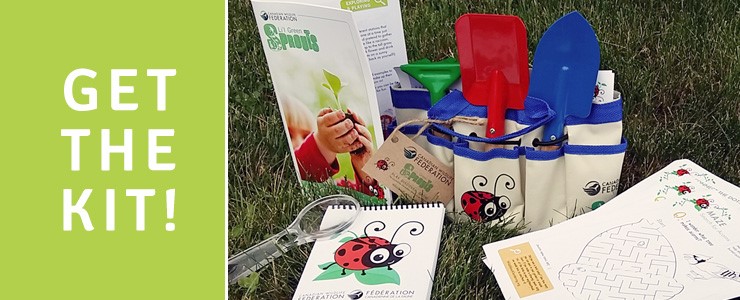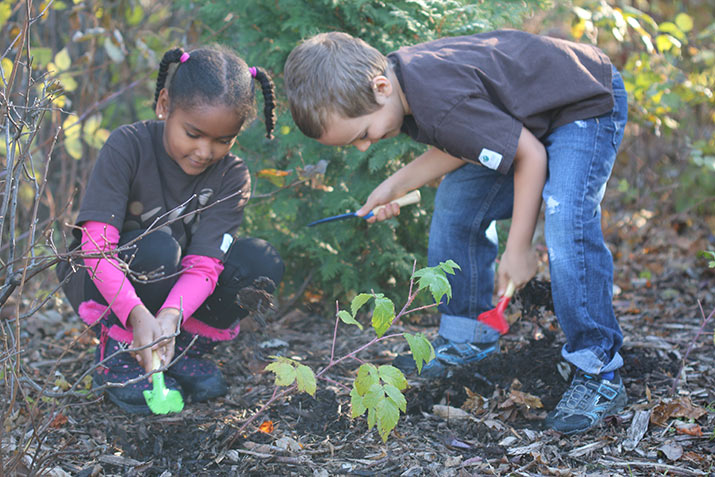 Kit Testimonials
"It was great to have something that my child was excited about using, and that had so many ways to use/things to do with it. Helped me, as a parent, in coming up with fun new ways to play outside. My daughter has a great time playing with all the items and doing the activities. I love how creative, fun and EASY the suggested activities are – and all with things right in our back yard."
~Jenn Sorby, Parent
"Nice metal tools actually penetrate the earth and are quality."
Rebecca Overall, Creator of Artsy Startsy and the ROAM curriculum – Gatineau, QC
The gardening kit includes:
Sturdy and gender neutral tote bag
Garden tools with hardwood handles made especially for small hands
Notepad on thick environmentally-friendly paper
Pencil
Magnifying glass with hole to attach a string if desired
Activity booklet with 17 activities. The expert-tested directions, tips and variations will help you tailor your experience to different ages, interests, materials at hand and time availability. The mix of exploring, growing and craft activities will lead to new discoveries, creations and good old-fashioned fun.
Three traditional activity sheets with a fun Canadian twist, teaching about our wildlife and encouraging your child to discover them outside.
Online resources include:
More printable activity sheets
Supporting material for some of the activities with ongoing updates and additions.
A learning environment with Lily the Ladybug where you or your children can ask questions.
The chance for you or your child to share photos, gardening tips, drawings, poetry and more.
Watch for new additions each year for the kit and online games and printables.
Note: The first 50 kits sold receive a bag of organic chia seeds, complementing one of the growing activities in the kit!
Five reasons to buy the Li'l Green Sprouts kit: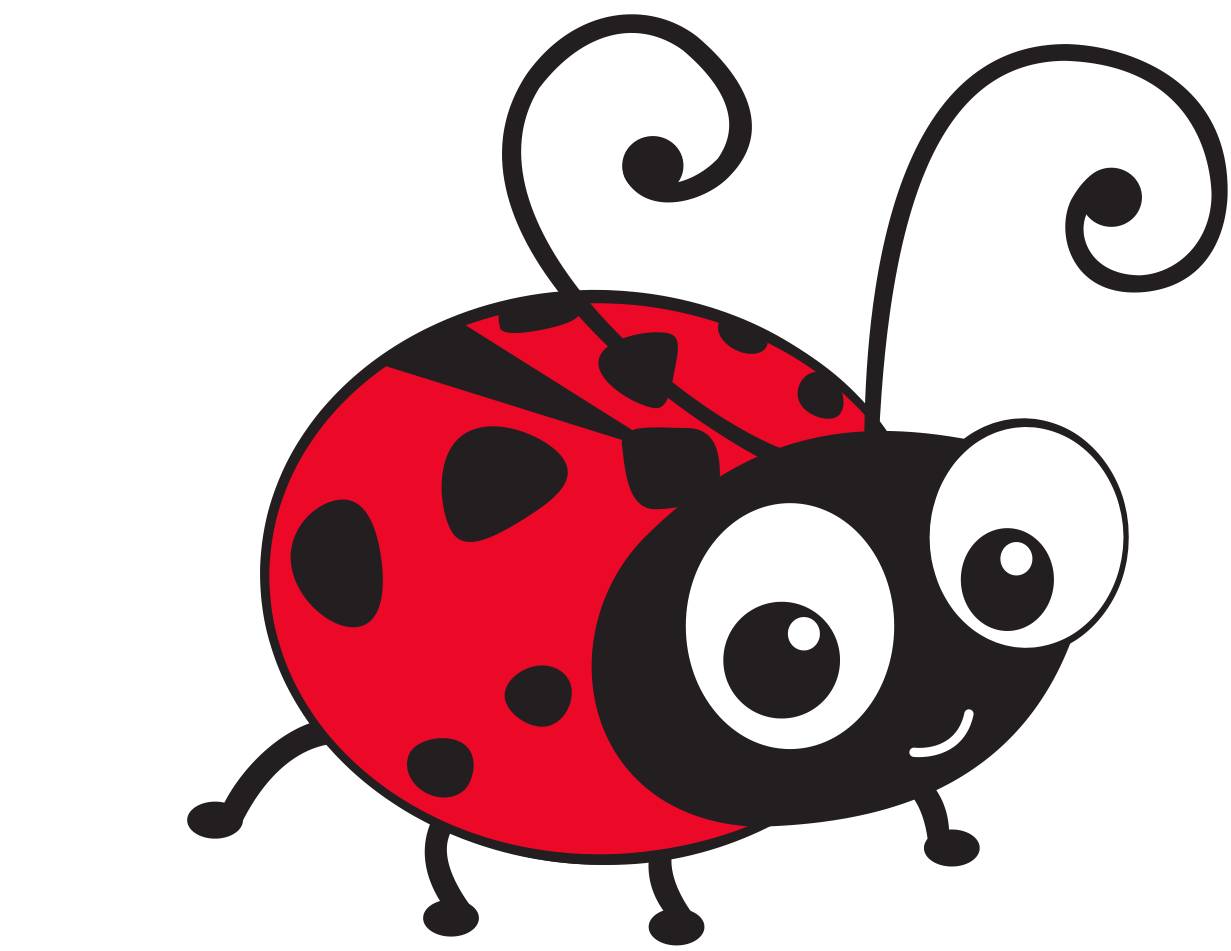 Get full access to supporting resources and activity sheets online.
Be among the first to learn about, and have access to, new resources and games as they are produced.
You and your child can post questions to Lily the Ladybug PLUS share your tips, videos, creations and photos, inspiring other Canadians to get outside and have fun.
You will be supporting the education and conservation work of the Canadian Wildlife Federation.
You'll have the tools to guide children in nature and they will have the tools to get outside and explore. Best of all, you and the children in your life will have oodles of fun discovering and creating together.