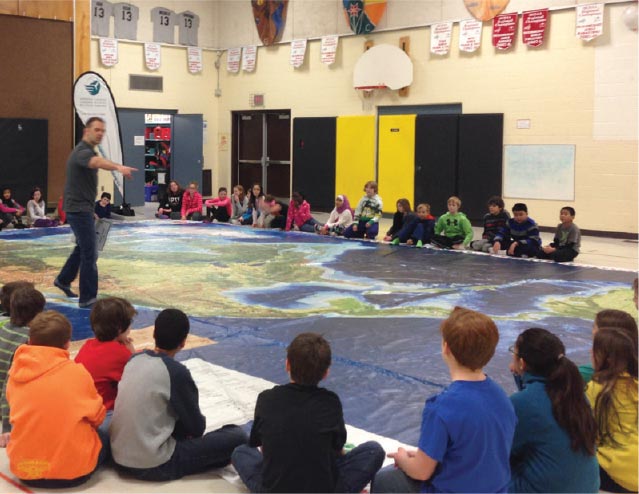 This program has three core components:
Giant Floor Maps: our three giant migration-themed floor maps (10.7 m by 7.9 m), which were created in partnership with Canadian Geographic and tour schools across Canada. Each map stays put for one week at a time. Educators and students kick off their shoes to trace migration paths and get engaged with the migration-related activities that are bundled with the map.

Online Learning: an advanced online learning environment that helps students learn about iconic migratory species in an interactive and collaborative manner.




Adventurous Journeys: select youth from across Canada are invited to explore the landscape and habitat with an Outward Bound adventure, during which they report back to their peers and share their experience via video journals.
Download the program flyer »