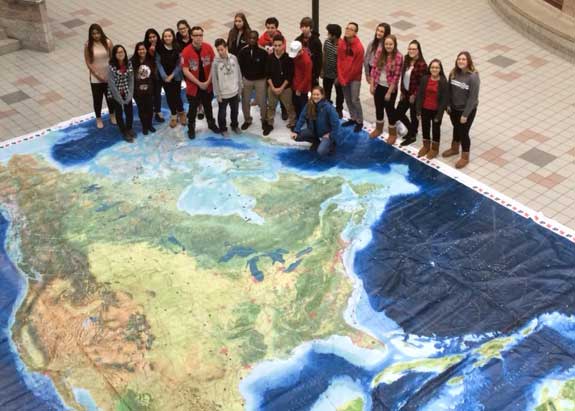 The Wild Migrations Map, a giant floor map, is part of an education program made available FREE of charge in partnership with Canadian Geographic. This program sends the map to schools, camps and other youth programs across the country to inspire and teach students about the wildlife and habitat that surrounds us.
How to Get The Free Map
Right now, the maps are circulating in Vancouver, Edmonton, Calgary, Toronto and Montreal. If you know of a school in one of these areas that would benefit from a map visit, please inquire at carolew@cwf-fcf.org
Can't wait?
Request a download of the tiled map and assemble on your gym floor!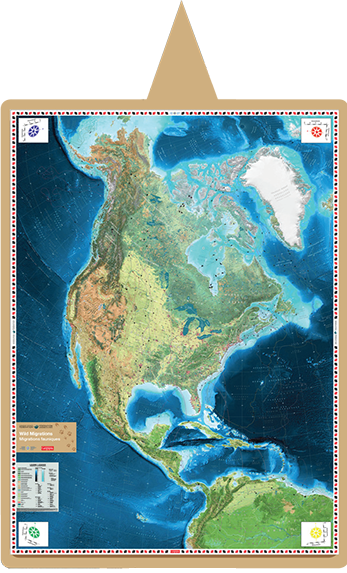 Just the Facts
This giant map is 10.7 metres (35') x 7.9 metres (26') in dimension and can be rolled out in large areas like school gymnasiums.
It highlights the North American migrations of 20 at-risk species that call Canada home.
There are 19 kinds of land cover portrayed on the map, plus detailed bathymetry of the oceans!
Each of the 20 migratory paths display where the species journeys during any given season AND the details of its nesting/birthing, mating, and feeding.
The Educators
Teachers can guide their classes using 10 hands-on activities that accompany the map. Related topics include: how endangered species are protected, learning about the oceans, tracking incredible migrations, the geography of North America, how animals find food, how organizations work together to help wildlife, and much more!
Where the Map Has Been
Check back soon to see more locations.
The Students
Students can walk on the map, across scientifically researched and satellite-tracked migrations to see the continent from a wholly new perspective. It's the first map of its kind to unite students in such an interactive way with all the elements of Canada's landscape and creatures.
The Species Featured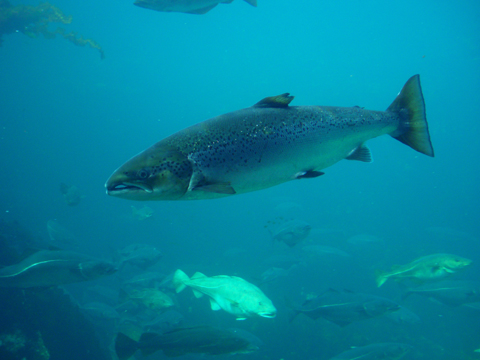 Fish
Eulachon
Atlantic salmon
Sockeye salmon
Basking shark
American eel

Mammals
Grey whale
Bowhead whale
North Atlantic right whale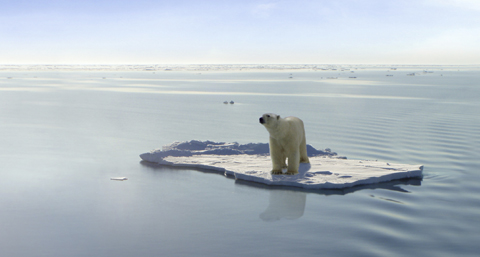 Polar bear
Barren-ground caribou

Reptiles
Leatherback sea turtle

Insects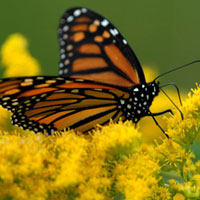 Birds
Savannah sparrow
Red knot
Chimney swift
Peregrine falcon
Burrowing owl
Whooping crane
Ross's gull
Atlantic coast piping plover