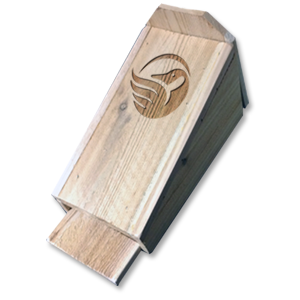 Enjoy the Great Outdoors This Weekend!
| | |
| --- | --- |
| | Watch how easy it is to build your own bat house! |
Get step-by-step instructions on how to build your own bat house!
As the urbanization of Canadian society continues, there's no denying the fact we're witnessing a generation of children growing up alienated from the natural world around them. Too many hours spent in front of the television, the computer monitor and the gaming system is keeping kids – and adults – indoors and disconnecting them from nature and the desire to play outside. In fact, author Richard Louv coined a term for this: he called it 'Nature Deficit Disorder.'
You Can Help!
At Canadian Wildlife Federation, we know the benefits of helping Canadians of all ages develop a strong connection to nature. Programs like WILD Family Nature Club, WILD About Sports and Li'l Green Sprouts are designed to help encourage children and youth to develop a deeper connection to nature and respect for wildlife. Your gift of $50 will help ensure we can continue to support youth with resources and programs meant to inspire them to get outside and celebrate the joys of nature.
YES!
I'd like to Give A Gift of $50 and Help Connect Kids with Nature.