Nature is all around us, even in winter! Get outside and enjoy it.
Explore the world of winter wildlife activities available when Canadian temperatures dip below zero!
Canada 150 Contest
Answer this Canadian history lesson quiz to enter and YOU COULD WIN WITH OOKPIK!
Enter Contest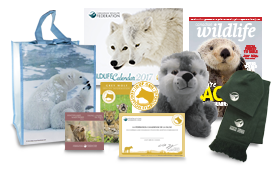 Below Zero Bundle!
Get your paws on our Limited Edition Below Zero Bundle including an Adopt-a-wolf kit!