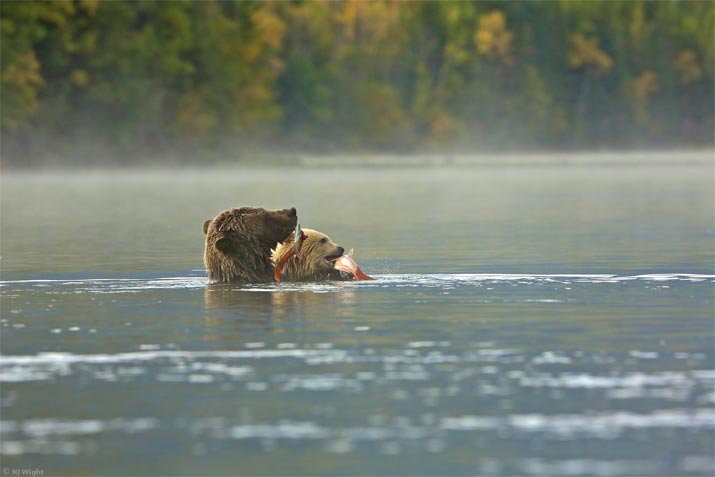 It's World Fisheries Day! This is a day to celebrate the importance of Canada's aquatic habitats and its role in sustaining both aquatic life and life on land. It's a day to salute Canada's fishermen – many of which are becoming stewards of water conservation. But it's also a day to reflect and recognize the negative impacts we have had on our marine and freshwater resources.

The Canadian Wildlife Federation is determined to make a difference to our water. We're proud to announce that we have published a document about open-pen aquaculture which you can read here.
What is it?
Open-pen finfish aquaculture (OPFA) is the farming of fish species in marine or freshwater areas within net pens or cages that are open to the surrounding environment. Open-pen finfish aquaculture alters important aquatic habitats and significantly affects native populations of wild salmon and other wildlife. These effects may put the survival of both Pacific and Atlantic salmon species at risk. Although the aquaculture industry creates economic benefits, because of its significant impact on wildlife, CWF would like to see the practice of OPFA in Canada phased out over the next 10 years. In the meantime, CWF believes it imperative that no more OPFA operations be established in Canada.

you can read the report in its entirety here. We hope you do and we hope that it has an impact on you because we will need your help to make a change.