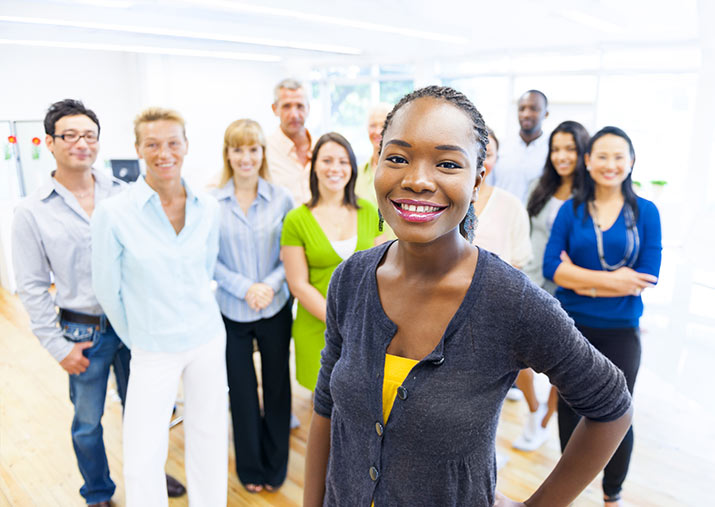 Team Fundraising Challenge:
Teams across Canada and compete on a national level with other fundraisers who support CWF. Teams who participate in the walk have until April 30th, 2017 to submit their fundraising (offline and online) to be eligible for the program. The top fundraising team will be crowned our WALK FOR WILDLIFE Team Champion and will win great prizes! All you need to do is register your team and start fundraising!
How the Team Fundraising Challenge Works*:
What a great way to team build and support a worthy cause! Start by registering online and use the Participant Centre to share your team's walk information and fundraising goal with a click of a button. All registered teams are automatically entered in the team challenge and eligible to compete for the top prize. The team that raises the most for CWF's Walk for Wildlife will receive the following:
Be featured in an upcoming issue of Canadian Wildlife Magazine with their team photo as the CWF's Walk for Wildlife "Team of the Year"
Receive a catered lunch party at your office for participating team members (catering details for this prize are of a $200 value to a local food service provider or to 'Subway' restaurants)
Be featured on CWF Walk for Wildlife Website, Facebook and Twitter as "Team of the Year"
A one-year free subscription to Canadian WildlifeMagazine for your office or organization
FIVE STEPS TO GET YOU STARTED:
*For full details, see the terms and conditions. No purchase necessary. The Team and Corporate Fundraising Challenge is available to all participants in Canada, excluding Quebec. The Team and Corporate Fundraising Challenge can be achieved through online and offline donations. Funds must be submitted by mail or online to the Canadian Wildlife Federation by 11:59pm ET on April 30th, 2017 to be eligible to qualify. The top fundraiser will be determined in May, 2017.
Benefits to Team Walks:
Being part of a national conservation organization that has been helping Canadian wildlife and the habitat in which they live for over 50 years enhances your corporation's brand. It can also help attract new employees and act as team building. Also, by registering your brand, your organization's logo will automatically appear on the Walk or Wildlife homepage – great exposure for your organization!
To find out if your company would like to participate, speak with your human resources department.
Corporate Matching:
Corporate matching is a great way to see your fundraising efforts double! Many organizations support charitable initiatives and matching donations is one way to show support. Here are some ways your organization could match donations:
✓ For every dollar raised by the company staff initiatives, the company will match the donation

✓ A company may choose to match donations up to a certain amount

✓ A company can support an individual by matching all or some of the donations received
Corporate matching can be made offline by cheque or online by searching for the corporate team.
Offline and Online Donation Totals:
All offline donations received within the allotted time period (up to and during April 30, 2017) that is attached to Team will be counted towards the Team Fundraising Challenge. These totals will be updated online by April 30, 2017. All donations received after April 30, 2017 will be graciously accepted, but unable to count towards the final team or individuals fundraising efforts.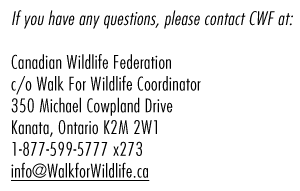 For your offline donations to count towards your fundraising total, please include with your cheque. If we do not receive this form with your cheque, we unfortunately cannot count the amount towards your milestones. You can find the form here.
Tax Receipts:
Corporate donations made to the Canadian Wildlife Federation will receive a tax receipt. All receipts will be issued by June 30, 2017. Corporate donations received from registered foundations are not eligible to receive a tax receipt. Both offline and online donations will qualify for a tax receipt. All offline donations must be accompanied by the fundraising form.