WEDNESDAY
April 11
th
Our Lakes, Streams And Rivers
With over two million lakes and rivers and 20 per cent of the world's freshwater, Canada has an incredible abundance of aquatic natural resources. Canadians share a deep historical connection to freshwater; we rely on it for transportation, for resources, for employment, for food and for recreation — swimming, boating, fishing or simply admiring the scenery of a natural lake or wild river.
Our freshwater lakes and rivers are also home to thousands of different plant and animal species, a celebration of biodiversity that exists above, below and on the water. It's a precious resource that requires constant vigilance from all Canadians to ensure our waters remain healthy for all species that rely on it. National Wildlife Week presents a great opportunity to rediscover all the reasons why water is one of our most important resources.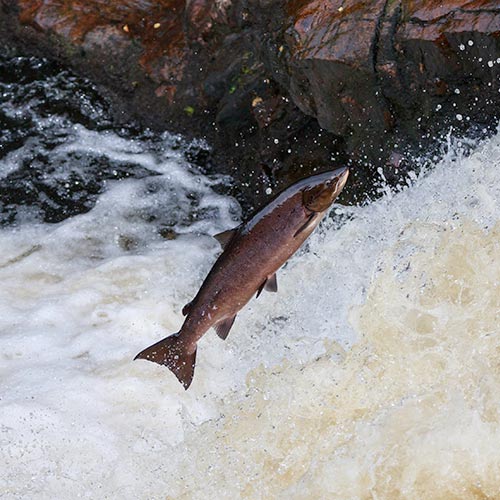 SPECIES SPOTLIGHT: Salmon
SCIENTIFIC NAME: Salmo salar
SPECIES INFO:
There are six species of salmon in Canada: Chinook, Chum, Coho, Pink Salmon, Sockeye Salmon and Atlantic Salmon; seven if you include the Steelhead which is now believed to be more closely related to salmon than trout. Scientists believe salmon use the earth's magnetic field, similar to a compass, to return from the ocean to the stream they were 'born' in to reproduce. This journey may be more than 3,000 km long, travelling up to 50 kilometres each day. Salmon can jump up to two metres over waterfalls and other obstacles! Although the females lay thousands of eggs, it's been recorded that less than 1 percent survive.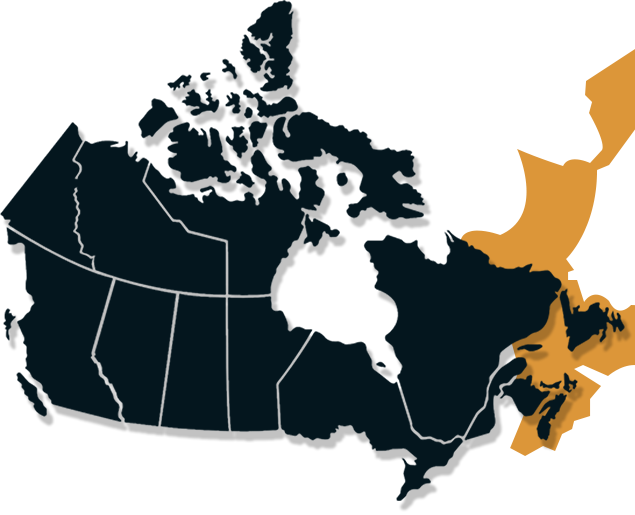 Range: Atlantic Salmon migrate from their natal rivers such as the Gulf of St. Lawrence towards the Atlantic Ocean and the west coast of Greenland.
Habitat: Atlantic Salmon are born in freshwater and spend one to eight years there before migrating to the North Atlantic Ocean. After one to four years in the ocean, the adults return to their native river to spawn.