TUESDAY
April 10
th
Our Feathered Friends!
Canada is home to nine per cent of the world's forests, amounting to 347 million hectares (ha); in fact, Canada's Boreal Forests are some of the largest intact forests left on Earth, representing 28 per cent of the world's boreal forests. It is home to some of North American's most impressive animals, including over 300 bird species that rely on it for nesting or migratory stopover habitat. Migratory birds who make their homes in forests, wetlands and meadows have no concept of glass which can lead to often-fatal collisions with windows. According to an Environment Canada study, collisions with residential and commercials buildings kill an estimated 16 to 42 million birds in Canada each year.
Maintaining healthy forests, fields and farmland helps ensure that Canada's wildlife species like birds can continue to thrive. Actions taken on a local level are also critical to helping protect bird populations. The Canadian Wildlife Federation works collaboratively with governments, industry and other partner organizations to continue efforts designed to ensure a healthy future for Canada's forests and the species that live there.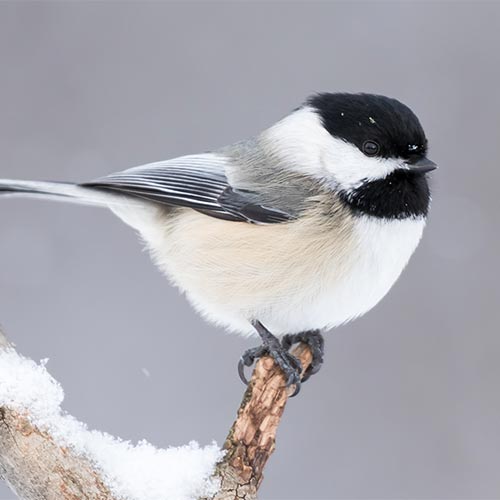 SCIENTIFIC NAME: Poecile atricapillus
SPECIES INFO:
Black-capped Chickadees are small birds that measure 12 to 15 centimetres long. They have grey backs, a black cap that covers their eyes, white cheeks and a black triangular bib on the throat. Their stomachs are white with buff along the sides and their wings and tail are dark grey with white edging.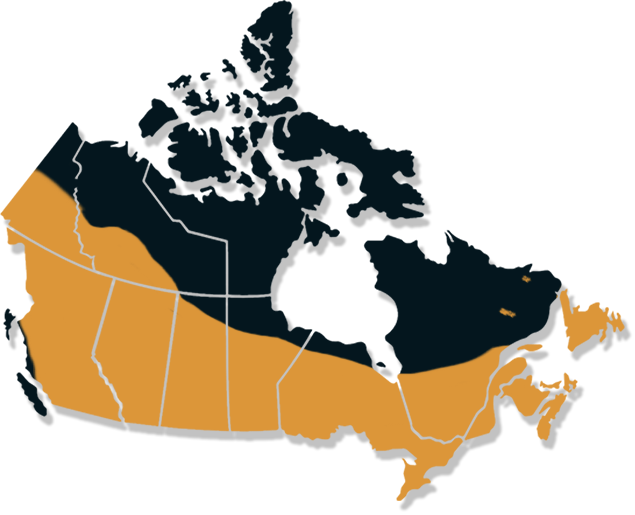 Range: The Black-capped Chickadee is found throughout Canada, from the island of Newfoundland to British Columbia (except for the coastal islands) and extends northwards into the southern Yukon and Northwest Territories.
Habitat: It lives in tree-covered areas — including woodlots and orchards — where it digs its nest-holes in the soft or rotting wood.