MONDAY
April 9
th
All Species – Especially Those at Risk
Canada's vast natural spaces provide habitat for approximately 70,000 known species, an incredible example of biodiversity that's unique to our country. On land, in lakes, rivers and oceans, and in the skies above the nation, the variety of wildlife found in Canada helps shape our image internationally.
Having an appreciation for wildlife is an intrinsic value of what it means to be Canadian. As the number of species at risk continues to climb, however, so too do our efforts to help protect our precious wildlife by identifying the reasons for declines in biodiversity. There isn't any one culprit, but rather a combination of factors that are leading to species decline.
There are reasons to be hopeful. Through collaborative conservation efforts being undertaken by all sectors of Canadian society, many species are doing better. The Canadian Wildlife Federation is proud to be part of the movement designed to bring a brighter future for Canadian wildlife.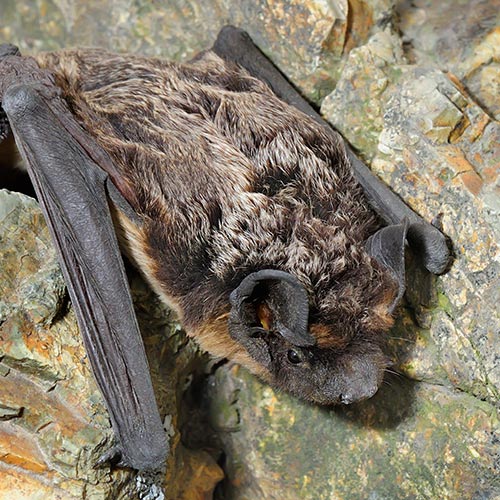 SCIENTIFIC NAME: Myotis lucifugus
SPECIES INFO:
The Little Brown Bat was once the most common and widespread of Canada's nineteen species of bats, but are now at risk. They are found across Canada to the northern edge of the boreal forest. Little Brown Bats weigh only seven to fourteen grams and have a wingspan of 22 to 27 centimetres wide. This species of bat is closely associated with humans, as it is one that may take up residence in buildings.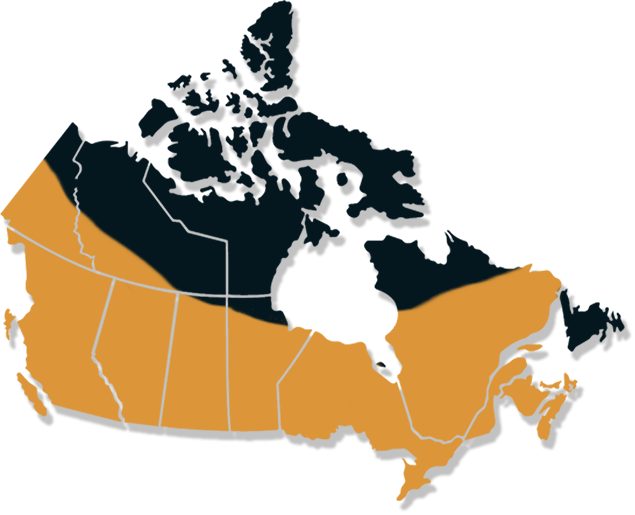 Range: The Little Brown Bat has the largest distribution of all Canadian bats. In Canada, it is found in all provinces and territories except Nunavut. It is most common in the northern half of the United States but has been observed in all continental states and Alaska. It is also found in the cooler mountainous areas of central Mexico.
Habitat: Even though Little Brown Bats do not usually migrate to destinations outside of Canada, individuals can move up to 1000 kilometres from summer roosts to winter roosts where they hibernate. These winter roosts are called hibernacula. Hibernacula are generally in caves or abandoned mines, and are chosen for their high humidity and stable, above-freezing temperatures. The Little Brown Bat is a true hibernator (it slows down its metabolism, heart rate and breathing). Summer roosts can be a building for their maternity colonies but they also use tree cavities or other places that stay dark and warm during the day, like bat boxes.

WHAT YOU CAN DO:
Top Three Things You Can Do to Help Endangered Species and Biodiversity
2. Brush up on your species knowledge by watching any or all of the HWW series
3. Use iNaturalist and document all of the species you can find