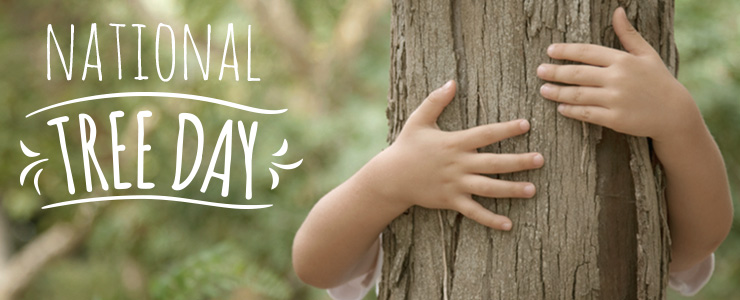 "The best time to plant a tree was 20 years ago and the next best time is today!" ~ Chinese Proverb
Welcome to Tree Day! Tree Day takes place on the third Wednesday of September every year! Tree Day is a celebration of all the amazing and important benefits trees provide like clean air, soil stabilizations, shelter, food for wildlife and more!

This year at CWF, we started our Tree Day celebrations early with TD Friends of the Environment. As part of TD Tree Days, 46 volunteers came out on Sunday, September 13th and planted 150 trees behind CWF's head office in Kanata, Ontario. Volunteers from local TD branches, their families, as well as CWF friends and staff worked hard to plant the trees despite the heavy rainfall they encountered! Through mud, rain and slippery puddles, the volunteers persevered. And now, the trees will provide shelter for local wildlife and make CWF's headquarters a true haven for biodiversity to thrive. Thank you to everyone that came out to make that happen!
Become part of the movement and take part in this year's Tree Day celebrations:

Happy Tree Day!
Tweets about -treeday28 #treeday OR #tdtreeday lang:en
Share
Post on your favourite social media channel