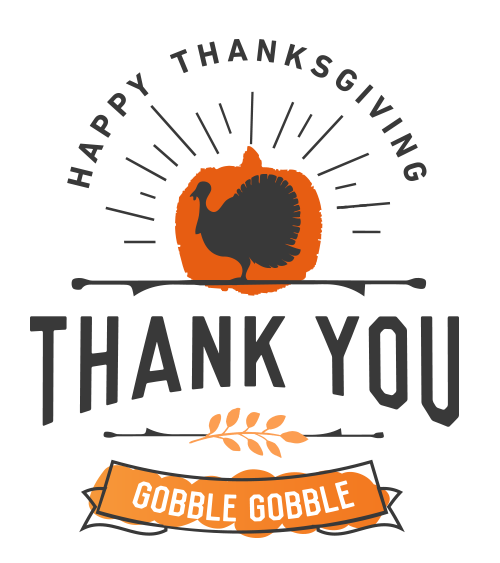 Happiness. And thankfulness. What two better reasons for a holiday long weekend!
Thanksgiving Day in Canada should inspire in each of us a heartfelt appreciation for the wonderful things we have to be thankful for each day. For every individual Canadian, that could mean something entirely different, incredibly personal and unique to each situation; it could be gratitude for our families, for our friends, for our health and especially for the abundance of wild spaces and natural beauty we enjoy as Canadians every day. Whatever your reason to be thankful, we hope you enjoy it!
At the Canadian Wildlife Federation, we are thankful and entirely grateful for supporters like you, the friends of wildlife who enable us to continue our important work. Without you, we wouldn't be able to do the things that help us #ConserveTheWonder of our natural world.
A Few Things You've Helped Us Achieve This Year:
We're advancing marine animal rescue, research and outreach


We're reducing entanglement risks for Endangered Right Whales and other species
We protected over 1,000 square kilometres of turtle habitat in Ontario
We assessed over 34,000 shoreline properties to improve fish and wildlife habitat
We're studying the risks affecting fish during their migration through Canadian waters
We're providing hundreds of roosting sites for endangered bats
We're working with local partners to conserve pollinators and grassland birds
Over 635,000 Canadians have joined our efforts to help species at risk
From all of us at the Canadian Wildlife Federation, may your happiness and thankfulness come together for a truly Happy Thanksgiving!