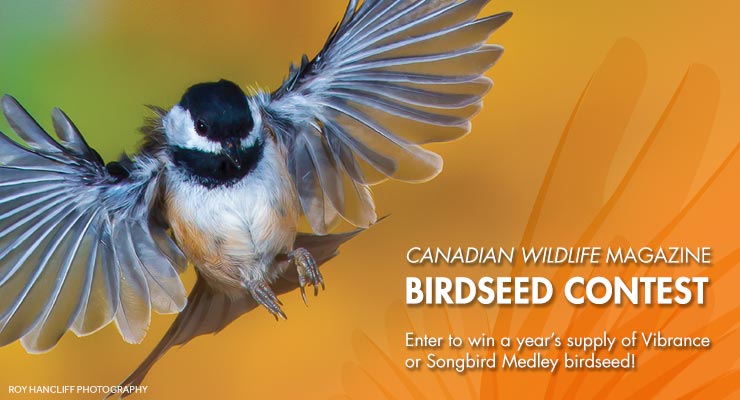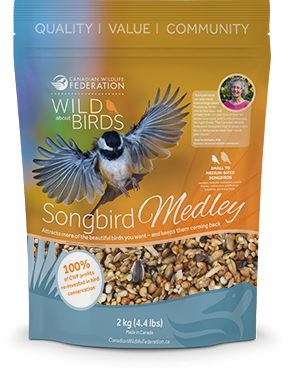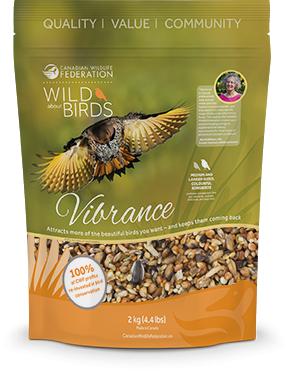 Songbird Medley for smaller birds like warblers, redpolls, finches, and nuthatches. Vibrance for medium-sized birds like grosbeaks, blue jays, woodpeckers and cardinals.

Subscribe to our magazines featuring stunning photography and informative articles and you will:
Help support the Canadian Wildlife Federation's efforts to conserve our wildlife and wild spaces
Keep abreast of conservation issues affecting our natural world
Save 30% off the newsstand price
This contest is now closed. Thank you for your interest. Winners will be announced shortly.
Let your love of conservation take flight, all the while helping provide healthy food for your favourite birds. Right now, when you subscribe to Canadian Wildlife, Biosphère or WILD for kids, you'll instantly be eligible to win great prizes, including a year's supply of Canadian Wildlife Federation's signature line of birdseed. Designed with Canada's top wildlife nutritionist to provide the nutrients birds need, CWF blends include high-quality seeds that provide the fatty acids birds need.
Triple cleaned in a certified facility. Secondary prizes include year-long subscriptions to Canadian Wildlife, Biosphère and WILD.