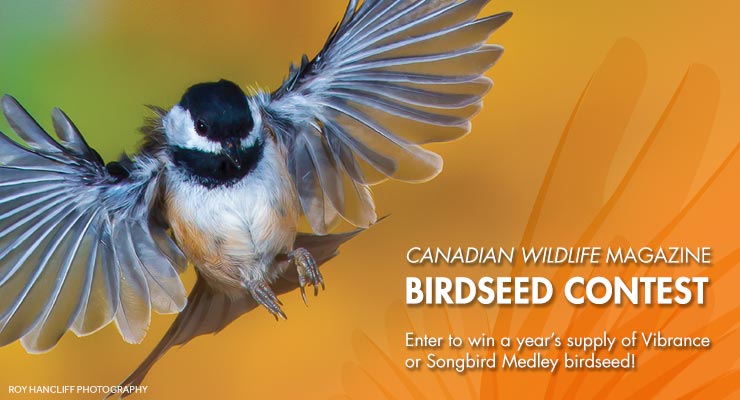 Canadian Wildlife Magazine "Birdseed" Contest
Let your love of conservation take flight, all the while helping provide healthy food for your favourite birds. Right now, when you subscribe to Canadian Wildlife, Biosphere or WILD for kids, you'll instantly be eligible to win great prizes, including a year's supply of Canadian Wildlife Federation's signature line of birdseed. Designed with Canada's top wildlife nutritionist to provide the nutrients birds need, CWF blends include high-quality seeds that provide the fatty acids birds need.
Join the wild fun in CWF's contests and help us spread awareness about Canada's wildlife.