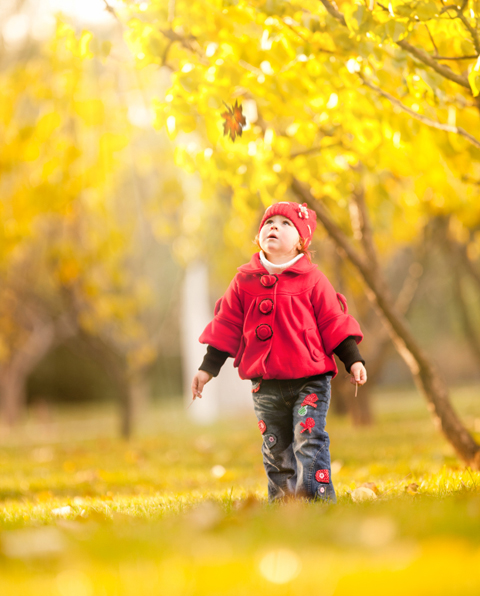 Nature can be found in almost any place where birds fly and plants grow. It is wild mammals, birds, reptiles, amphibians, fish, invertebrates, plants, fungi, algae, bacteria, and other organisms.
October 5, 2015 is CWF's Connect With Nature Day. We chose October because it's a great time for us to remind everyone that the entire school year can be filled with outdoor activities for every season. Step outside! Interact with the world around you. Take a good look and note what you see. You'll be amazed at the length of your list.
Don't forget to connect with us! Take pictures and share them with us on Twitter (hashtag #CWFnature) and Facebook.
Pick and choose from these CWF resource sheets and lesson plans to get engaged and make the most of Connect With Nature Day:
Go WILD
Facilitating Personal Experiences in the Outdoors
People who spend time outside in a natural setting develop a greater connection to their natural environment and a life-long sense of caring for it.
Discover and Explore a Special Space
In this activity, students take a field trip into the schoolyard or a local park to find their special wild space and begin to get to know it. While there, they use observation and structured activities to develop a relationship with the space and record their observations, thoughts, and feelings.
Twiggy Tales
Students will study and collect winter twigs from trees growing in their area.
Go to Bat for Bats
People are finally recognizing the value of bats. Maligned for millennia out of fear that they are dirty and diseased, even blood-sucking vampires, bats have faced widespread extermination. Our efforts to conserve and create bat habitat will allow these mammalian marvels to continue as some of nature's most valuable creatures.
Get Inspired
An Ecosystem Approach
An ecosystem is a natural community, and it can exist anywhere on Earth. Your ecosystem includes the land, air, water, sunshine, food, home, schoolmates, friends, and family you need to grow up healthy and happy.
Interactive Ecozone Quiz
To make it easier to study the vast diversity of natural communities in Canada, scientists have divided the country into 15 terrestrial ecozones. Which ecozone is your home located in? Try out the ecozone quiz for your region. Why not try all of the ecozone quizzes to learn about Canada's terrain – every space from east to west!
Biodiversity Works for Wildlife
Biodiversity is a simple way of saying biological diversity — but don't worry, we can make it even easier than that! Biological diversity, or biodiversity, means a variety of living things.
Map That Habitat
This is an indoor and outdoor mapping activity in which students think about habitat for local birds. They will map bird-friendly physical features, such as cavity nesting trees, food sources, sheltering trees, and water, as well as threats such as cats, pesticide-treated grass, and polluted water.
Alien X-Files or Accidental Tourists (indoors)
This is an indoor activity in which students do a card-matching activity to learn how human activities accidentally transport invasive species into ecosystems. Pairs or groups explore in greater depth the introduction and spread of an individual animal or plant.
Get Ready for Winter
Guidelines to Feeding Wildlife
Students participate in a classroom simulation of winter feeding conditions.

Design a Shelter
This is an indoor activity in which groups of students design a shelter for an imaginary animal and then present their designs to the class.