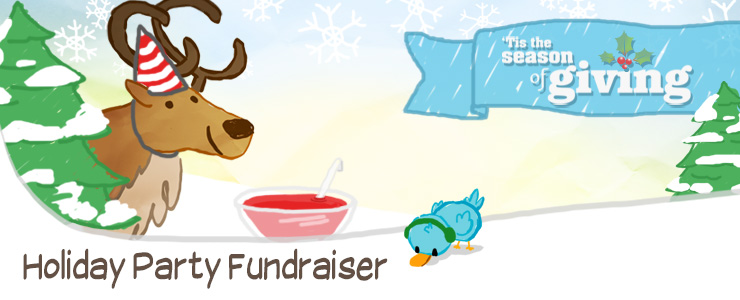 Celebrate the season by hosting a party with a reason: make your house or office party a fundraiser for the Canadian Wildlife Federation. Everyone's looking for ways they can pay it forward, and turning your holiday party into a CWF fundraiser is a great way to inspire a love for wildlife in your friends, family and co-workers. Show them there's more wildlife to think about than just red-nosed reindeer!
You can use these tools to help you get started:
Please note: you must be signed in (top of the page) to send an e-card.
Already had your event? Donations collected can be sent to: My Wild Holiday Party!, c/o Canadian Wildlife Federation, 350 Michael Cowpland Drive, Kanata, ON K2M 2W1 or donate electronically using the link below. Tax receipts will be automatically issued for gifts of $15 or more.