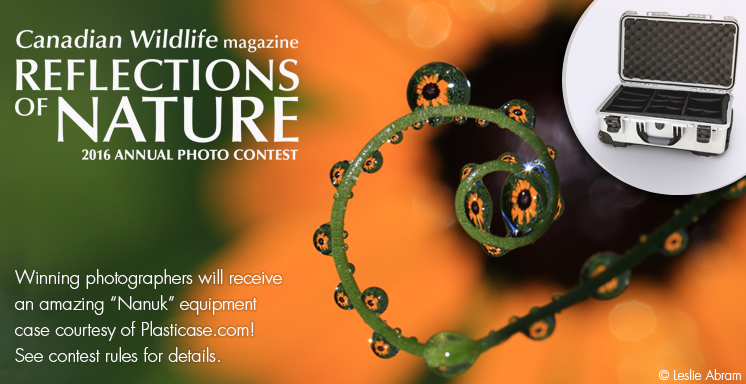 This contest is now closed.
What Inspires You?
We're happy to announce the launch of Canadian Wildlife magazine's Reflections of Nature Photo Contest, our annual photo competition that showcases your beautiful photography from across Canada. This year, set your sights on moments and photos that inspire you! It could be a breathtaking view of a mountain reflecting off a lake or that perfect picture of a grizzly bear snacking on wild salmon.
Winning photos will be selected in five categories:

Connecting with Nature:
Photos of Canadians of all ages enjoying nature through exploration, relaxation, adventure, family and sport. Show us your explorations in nature. Examples: photo of child on a hike, friends in a canoe, swimming in your lake or schools doing a habitat clean-up.


Canadian Landscapes:
Showcasing Canada's vast and beautiful wilderness through the eye of the beholder. Examples: mountains, sunsets, skyline, waterfalls or open natural spaces.



Focus on Fauna:
Capturing wildlife in Canada, from the smallest of creatures to the largest of mammals. Example: any species of Canadian wildlife, terrestrial or marine.



Finding Flora:
Exploring the beauty of Canada's native and non-native plants of all shapes, sizes and colours. Examples: water drop on a leaf, flower in bloom or a tree in the heart of winter.



Home is Habitat:
Dedicated to how Canada's landscapes are both breathtaking and where wildlife call home. Examples: a bee on a flower, a beaver in their dam or a bird in their nest.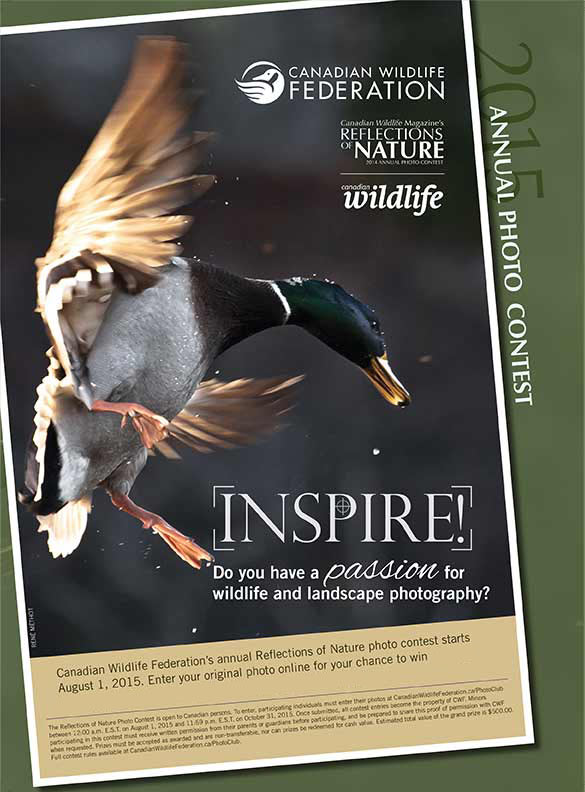 The contest will open at 12:00 a.m. E.S.T. on August 1, 2015, and ends at 11:59 p.m. E.S.T. on October 31, 2015. The winners will be notified by 5:00 p.m. on November 30, 2015.
The overall grand prize winner will receive a one-year subscription to Canadian Wildlife or Biosphère magazine – with their photo published in the January/February 2016 issue. They'll also win a Parks Canada Discovery Pass with unlimited access to nearly 100 national parks and conservation areas.Secondary prizes will also be awarded, courtesy of Attractions Ontario, including passes to Ontario Science Centre, Scenic Caves, Bird Kingdom, Cambridge Butterfly Conservatory, Hamilton Museum, LEGOLAND® and Paintball Nation.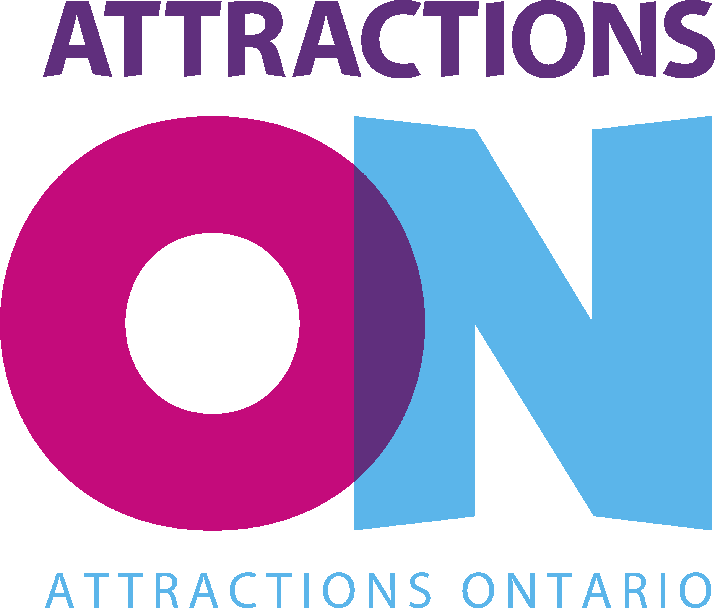 See our past winning photos!
If you are interested in providing prizes for this year's contest, please contact us.