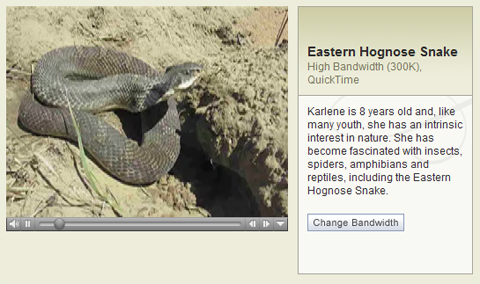 Make Your Own Nature Video
Learning and teaching about wildlife can be fun and easy to do! Here are some simple steps to make your Hinterland Who's Who production a success. Also, you can view HWW's "Behind the Scenes" or request the HWW music.
An excellent example of artistic ingenuity is eight-year-old Karlene from Ontario. Like many youth, she has an intrinsic interest in nature. She has become fascinated with insects, spiders, amphibians and reptiles, and has made several HWW Homegrown wildlife videos, posted now on Hinterland Who's Who.
See Karlene's videos or get simple steps on how to create your own!