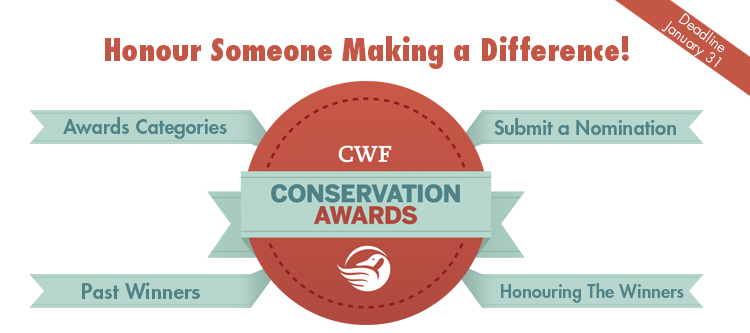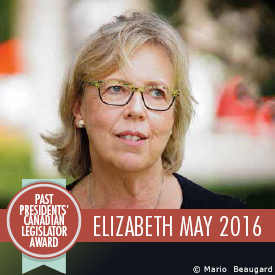 Thank you for making this our BIGGEST nomination year yet! Nominations are now CLOSED for the 2017 season. You will be contacted if your nominee was selected as a winner by the end of March. Check back in the spring to see our Conservation Award winners!
The Canadian Wildlife Federation invites you to honour deserving Canadians who make wildlife a priority, by participating in the Canadian Conservation Achievement Awards Program. Using the simple nomination form provided, submit your nomination(s) for individuals or groups.
Each year countless Canadians demonstrate their commitment to wildlife conservation through active involvement. They may be volunteers, professionals, or people simply concerned about the quality of life in Canada. Their actions contribute toward the protection of our country's natural heritage for the benefit and enjoyment of future generations.
Full Rules & Regulations for nominees.
Questions? Please contact Stephanie Poff stephaniep@cwf-fcf.org or call 1-877-599-5777