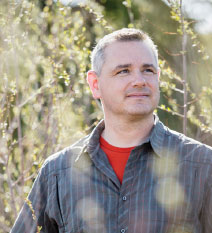 Saskatchewan WildlifeFederation,
Youth Conservation Camp
Presented to a CWF affiliate for the most outstanding conservation project completed during the previous year by its members
In 1975, the Saskatchewan Wildlife Federation launched its Youth Conservation Camp as a summer program to bring knowledge and appreciation of the outdoors to young people in the province. The program is still going strong and attracting new participants every year.
The camp, run by Ian Kutarna, offers a variety of programs, ranging from field identification of plants and animals to outdoor skills and basic wilderness survival and camping skills. To round out the activities, campers also enjoy archery, fishing and canoeing. The result is an increased awareness of the importance of conservation among participants and a greater appreciation of the value of connecting with nature.
Recently, the federation bought a year-round outdoor education facility and is now able to deliver outdoor and nature education programs on an ongoing basis.